PEAK ADVISORY
Specialized in corporate governance, risk management, strategic communication as well as audit and corporate finance, Peak Advisory is a multidisciplinary consulting firm. Formulated and implemented by four results-oriented partners with proven experience and competencies, our solutions are mainly aimed at SMEs in French-speaking Switzerland. In addition, we have developed a particular expertise in the public and parapublic sector.
Resolutely results-oriented, we focus our efforts on achieving your objectives in a methodical and rigorous manner. Whether it is during the analysis and/or control phases, formulation and recommendations, implementation or follow-up, our approach and work method always focus on obtaining concrete results.
Surrounded by a network of highly qualified professionals, we provide customized solutions to our clients' needs.
Peak Advisory is an auditing company recognized by the Federal Audit Oversight Authority (FAOA) and a member of EXPERTsuisse.
A MULTIDISCIPLINARY TEAM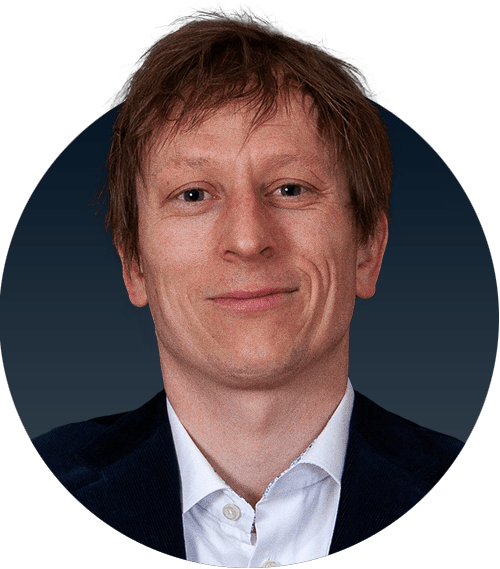 Alexandre Thévoz
Partner
Certified Public Accountant
Member of EXPERTsuisse
Member of SwissBoardForum
Alexandre began his career as a financial auditor at Deloitte in Geneva. He subsequently held positions as a financial analyst, head of finance division, and finance and administrative director in multinational companies, SMEs, and the public sector. His roles also led him to travel frequently in Europe, the Middle East, and Asia.
Before joining Peak Advisory, Alexandre worked for 3 years at Mazars, where he conducted consulting assignments. During this period, he further developed his expertise in the public sector.
Today, Alexandre enthusiastically shares his network and experience, which he accumulated while working with leading companies in their respective markets.
Alexandre is a certified auditor recognized by the Swiss Audit Authority (ASR) and a lecturer for the federal diploma in Finance and Controlling
Laurence Warpelin
Partner
Certified expert in finance and controlling
Certified ASR accredited auditor
Laurence boasts over 30 years of diverse professional experience in the finance field and is a recognized authority in Swiss and international accounting standards. During her 15-year tenure at Ernst & Young and 5 years at Mazars, she had the privilege of serving a wide array of national and international clients across various public and private sectors.
Following her stint as the Chief Financial Officer of a cutting-edge battery technology startup, she joined PEAK Advisory as a partner. For over 20 years, she has been imparting her expertise on IFRS standards to aspiring candidates pursuing the Federal Diploma in Finance and Controlling, while also serving as an esteemed expert in federal examinations. Laurence also holds the position of Director at Fiduciaire Guy Borloz SA, a prominent firm specializing in accounting and taxation.
Nicolas Bohnet
Partner
Executive MBA
As an expert in marketing and communication, Nicolas has developed a recognized expertise in the fields of luxury, culture, innovation, and science. His analytical skills and ability to synthesize information enable him to propose creative and effective solutions to the transformational challenges faced by today's companies.
Naturally adept at identifying trends, uncovering opportunities, and leveraging them to their advantage, Nicolas possesses the expertise to implement innovative strategies and a comprehensive 360° vision of project management. As a curious and versatile entrepreneur, he has built his career by working with both SMEs and multinational companies in Switzerland and internationally.
Sébastien Gianelli
Partner
Certified Public Accountant
Membre of EXPERTsuisse
Sébastien started his career at an international audit firm as an auditor, a position he held for more than 10 years. During this period, Sébastien gained expertise working with international clients as well as SMEs. His roles allowed him to work across various sectors, confront complex and demanding environments, and develop his analytical and synthesis abilities for the benefit of company managers.
His career has led him to specialize in developing skills related to certifications in the field of precious metals (RJC – Responsible Jewellery Council), as well as in combating money laundering.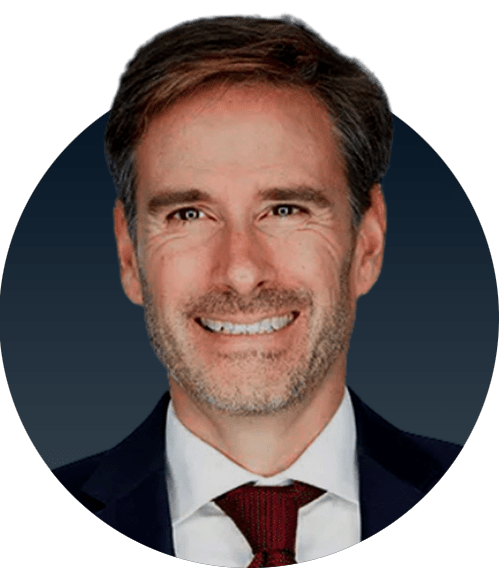 Florian DUMONT
Advisor
Executive MBA
Florian has acquired considerable experience in his professional career. Mainly active within various holding companies and corporations, he has assumed operational and strategic functions, as well as numerous directorships. His experience has been built up in various fields ranging from corporate administration, restructuring, reorganization to repositioning of companies.
This rich career path, within very diversified environments (luxury, industry, F&B, governance), in Switzerland and internationally, has enabled him to develop a transversal vision of the issues, supported by a strong capacity for analysis, synthesis and formulation of innovative and pragmatic solutions.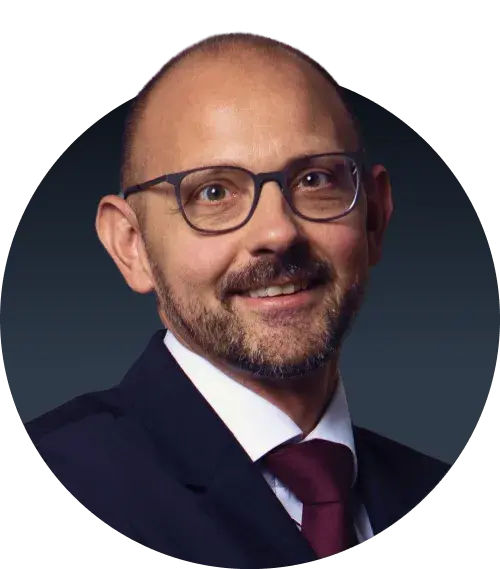 Nicolas Gigandet
Advisor
Master in public administration, IDHEAP
Member of ACAD and SwissBoardForum
Nicolas brings a wealth of experience in strategy, corporate governance, and project management. He has held diverse managerial and financial leadership roles in both the private and public sectors, including serving as the Director of Finance for the State of Neuchâtel and as the CFO of the Facchinetti automotive group.
With a bachelor's degree in Economics, majoring in Business Management from the University of Neuchâtel, he further bolstered his qualifications with a master's degree in Public Administration from IDHEAP. Nicolas is a member of the ACAD (Academy of Directors), the Swiss Board Forum, and currently holds board positions at the Inter-Cantonal Hospital of Broye (HiB) and the Neuchâtel and Morat Lake Navigation Company (LNM). Possessing keen analytical skills, Nicolas guides organizations in shaping their strategic direction, implementing effective governance frameworks, and deftly navigating through times of crisis.
What we believe in
RESULTS
The pursuit of results is at the core of our approach, regardless of the assignments entrusted to us. We only accept mandates for which we are confident that we can deliver tangible outcomes.
INDEPENDENCE, INTEGRITY AND TRANSPARENCY
The absence of conflicts of interest ensures unbiased counsel.
Our missions are conducted with complete impartiality and uphold strict confidentiality regarding the data and information shared with us.
Our services are presented through precise, well-defined, and transparent intervention proposals.